We Are a Digital Imaging Practice: Proud Owners of an iTero® Element™ Intraoral Scanner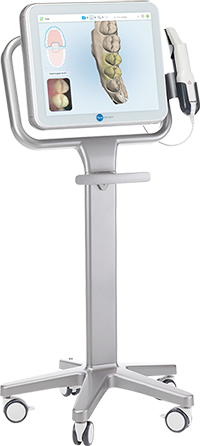 Frial Orthodontics uses iTero scanning technology, which gives an accurate 3D digital image of your teeth, gums, and surrounding structures. With the use of a radiation free light-emitting wand, the iTero scanner captures images of the tooth surfaces and gum tissue using the latest digital technology.
iTero offers several advantages:
Significantly more patient-friendly
Eliminates gagging
Digital impressions are easier and faster
Accurate diagnosis of the mouth, teeth, and gums
The scan can be sent immediately to the lab to process your aligners or orthodontic appliances
iTero® at Our Laguna Niguel Office
Our orthodontic staff is highly trained to provide you comfort and ease during the digitally scanning process. You will be able to see your 3D images on the screen next to you as we scan your teeth. Before you know it, the whole process is complete and we can review your case immediately, as well as show you a simulation of your potential smile using the Invisalign® Outcome Simulator (IOSim).